MJSC CanSkate Schedule (Fall 2020)
CanSkate is the official Skate Canada learn to skate program, preparing skaters of all ages for figure skating, hockey, speed skating, and ringette. For more information, about the program delivery, click here or email mjsc@live.ca.
FALL 2020 PROGRAM NOTES
CanSkate Block 1 - LIMIT 24 skaters! Skaters must be at Badge 3 level OR must be able to skate unassisted (forwards, backwards, stand up, fall down). This restriction is in place to ensure that coaches and skaters can maintain required distancing. Skaters who do not demonstrate the minimum skating skills will be removed from the class with no refund.
To meet COVID safety guidelines as established by SkateCada, the following protocol must be observed:
no spectators will be permitted
arrive at the arena no more than 10 minutes before the start time
one designated person may enter the arena with the skater, leaving as soon as skates are tied
to avoid congestion, it is recommended that skaters arrive at the rink wearing pre-tied skates with skate guards, to elliminate the need for tying skates on site
follow all social distancing guidelines while entering/exiting the arena
Monday Sept. 14: 4:00-4:45 @Kinsmen
Thursday Sept. 17: 4:30-5:15 @Kinsmen
Monday Sept. 21: 4:45-5:30 @Kinsmen
Thursday Sept. 24: 4:30-5:15 @Kinsmen
Monday Sept. 28: 4:30-5:15 @Kinsmen
Thursday Oct. 1 - 7:15-8:00 @Kinsmen
Monday Oct. 5: 4:30-5:15 @Burt Hunt
Thursday Oct. 8: 5:45-6:30 @Kinsmen

Cost will be $130 + $43.65 annual Skate Canada Membership + $15 annual Sask Skate Membership)
REGISTER FOR CANSKATE PROGRAMS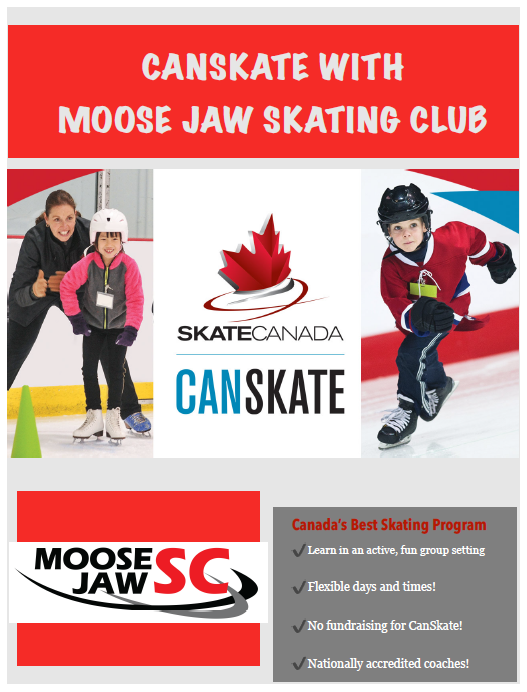 2020 Best of the Best Ice Show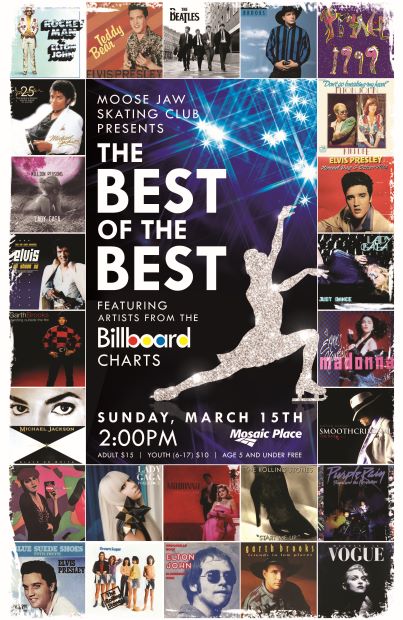 ---
---

---

---
---