CanSkate Frequently Asked Questions
What should my family consider when preparing for the season?
hockey or figure skates with laces are the best option for new skaters (rentals are available for all skaters contact coach Kimber at mattandkimber@gmail.com if you want to rent skates)

hockey helmets are required for all CanSkaters


skaters should wear warm clothes and mitts but

avoid bulky ski jackets/pants, which make it difficult to stand after falling

it's fun to skate with friends - find a buddy to enroll with you!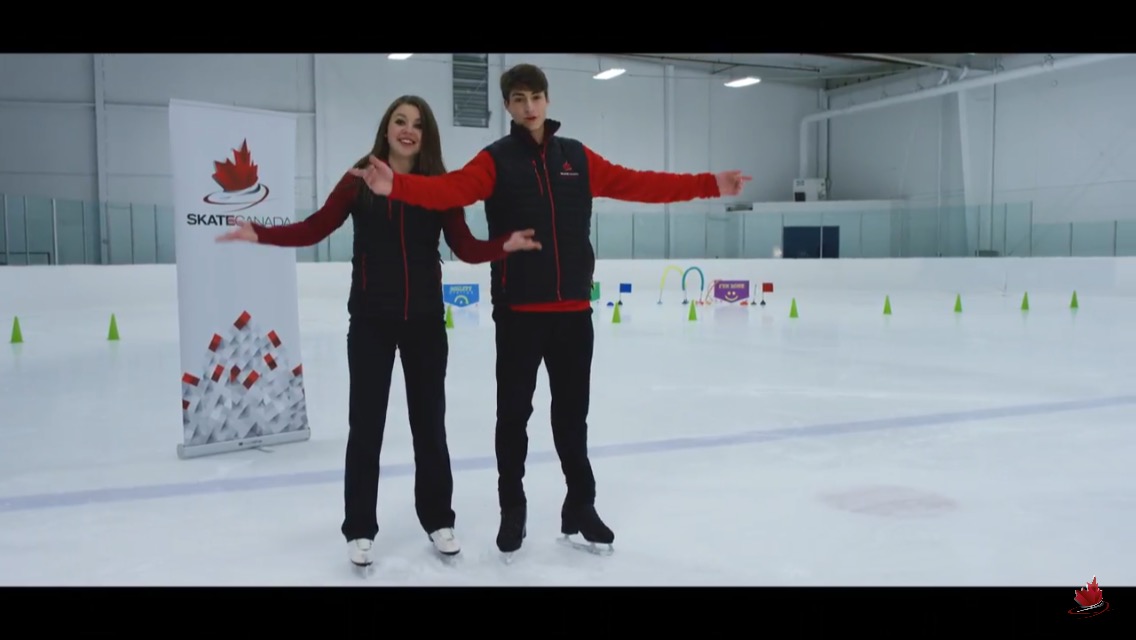 Who teaches CanSkate?
NCCP-trained professional coaches, assisted by trained program assistants.
Program assistants are volunteers skaters from our STARSkate program, who can be as young as 10 years old and are learning how to be coaches. Program assistants are asked to support the coaches in the most professional manner possible, however, they are still learning what that means. Please be patient with these young volunteers as they do their best to help your child learn how to skate. Program assistants play a vital role in making our CanSkate program successful.
Are parents allowed on the ice?
Parents are not allowed on the ice for insurance reasons.
What will my skater learn?
Pre-CanSkate follows the same curriculum as the CanSkate model but is catered specifically to our 3-5 year old new skaters. These are 30 minute sessions and skaters will be assessed and receive badges under the same guidelines as the CanSkate program.
CanSkate is a 45 minute program for skaters ages 5 and up or experienced skaters. It teaches basic skating skills and fundamental movements such as how to go forward, go backward, stop, turn, spin and jump. This program emphasizes fun and continuous movement. It is taught in a group lesson format and accommodates skaters in Stages 2-6. Skaters are rewarded with official badges as they progress through the stages.
What will a CanSkate session look like?
The itinerary for each session will vary slightly each time, depending on the plans of the coaches. All sessions include warmup, lesson time, group activities and a cool down.
CanSkaters will participate in a full ice warm up and cool down as well as circuits emphasizing our 3 main skill areas, Control, Balance and Agility. They will also have access to a "fast track" around the perimeter of the ice. Skaters will be assessed on every session and will receive ribbons and badges as they are earned and a report card at the end of each 5 week block. Skate Canada has a great set of videos that demonstrate the skills that your skater will learn as part of the CanSkate program, which will include agility, balance, and control (see links).
Pre-CanSkaters will make use of the centre of the ice for a small circuit, games songs and fun activities. Once a 3 or 4 year old beginner skater has received their Stage 1 badge they will be moved into the Canskate program. Parents will not accompany skaters on the ice; coaches and program assistants will be on the ice to help all beginners. Skate Canada has a great set of videos that demonstrate the skills that your skater will learn as part of the Pre-CanSkate program.
How can my skater start figure skating?
If your skater is advancing through the CanSkate program and is interested in the STAR stream of figure skating, ask your child's coach about the STARSkate program or email mjsc@live.ca. STARSkate requires competence in basic skating skills, however, there is no minimum age.